New site to make banking easier
Internet banking and mobile application service - myRaiffeisen portal

The myRaiffeisen portal presents online banking services in a collected and transparent way.
You can easily access your bank accounts, debit cards and credit cards at any time. Whether it's about account information, viewing your electronic banking documents or even starting video banking, you will find it all in one place.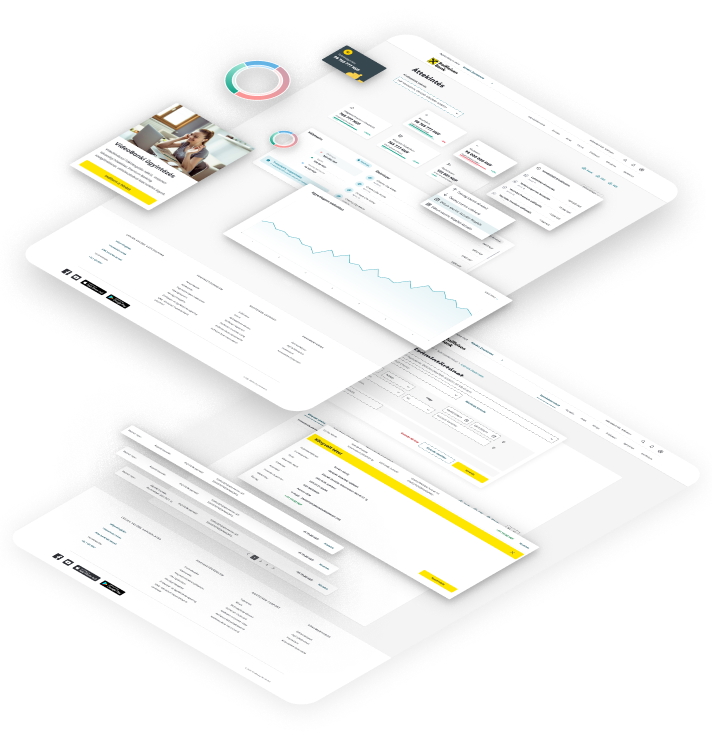 The site is evolving
We work constantly to bring new functions available on the site. The new interface is here to access the most frequently used functions easier for our customers.
Current functions
Account balance and information
Account history
Debit and credit card details
Card limit modofication
PIN2 code setting for internet card payment
View electronic bank documents
DirektNet, internet bank
Chat with a bank clerk
VideoBank service for retail and Premium Banking customers
RaiConnect service for Premium Banking contracted customers
Personal loan application for retail and Premium Banking customers
Overdraft for retails and Premium Banking customers
Submit renewed identity document
How can you use it?
We, at Raiffeisen work constantly to develop sites which are simple and usable in order to make online banking experience even better.
myRaiffeisen portal can be used by our customers who
has activated their digital channel access (Direct ID, Password) and
has a Hungarian Raiffeisen bank account, or are trustees on it, or has credit card or supplementary card
You can log in securely either
with mobile token (with myRaiffeisen application)
with password and single-use SMS code
with a hardware token
Browsers, operating system:
We recommend you update your device's operating system to one of the last two major versions (for Android, one of the versions released in the last three years). We do not support display from the Windows XP operating system.
Browsers:
Google Chrome: 81.0+
Mozilla Firefox: 52.0+
Safari: 12.1+
Microsoft Edge: 87.0+
Opera_ 73.0+
Internet Explorer - not supported