myRaiffeisen makes banking easier.
Our internet banking and mobile app service - myRaiffeisen makes things simple, transparent and intelligent so that you can make better choices.
Discover it now on iOS and Android.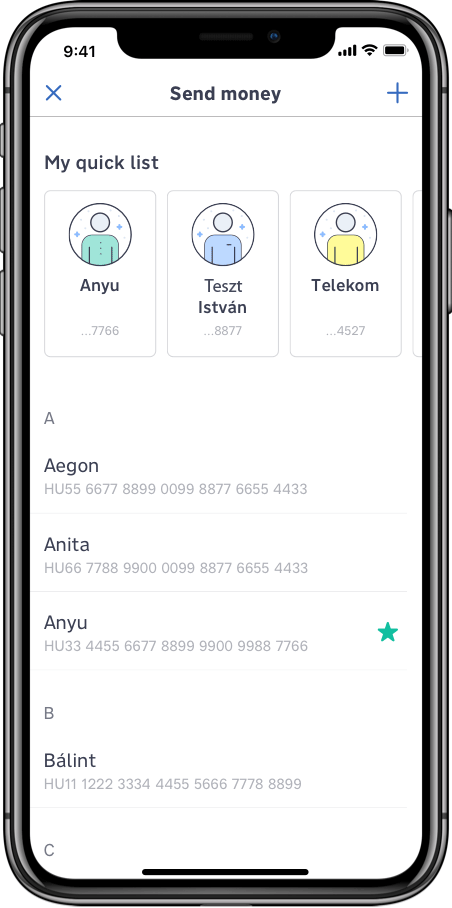 Understand where your money goes.
myRaiffeisen shows your transactions in a clean, straightforward way.
Lenses and automatic categorization helps you understand what drives your money flows: going out, bills & utilities, or maybe just little things which add-up to something big.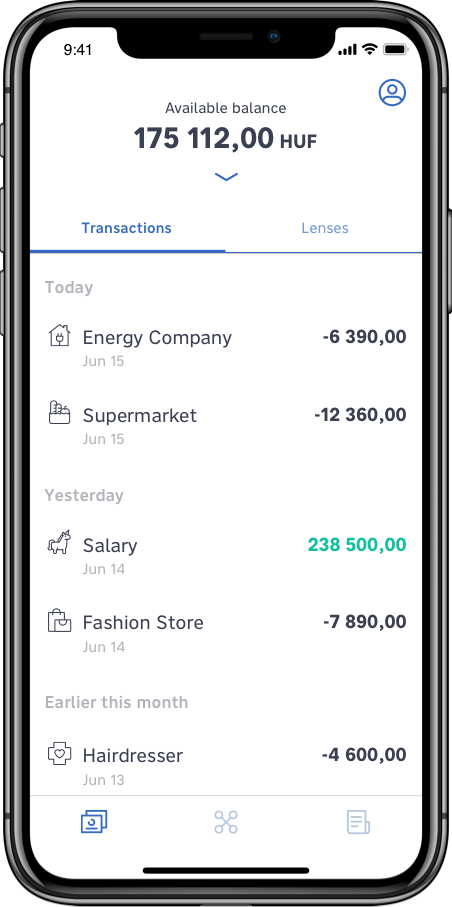 Find everything in one place.
We put all your Raiffeisen bank accounts, debit cards and credit cards in one place so that you can manage them with ease.
Get things done with less effort.
Make payments, manage card limits, share your account details or pay-off your credit card. No more need to visit the branch for small things.
Domestic payments
SEPA payments
Card limits
Credit card pay-off
Special foreign currency exchange
QR payment
Payment request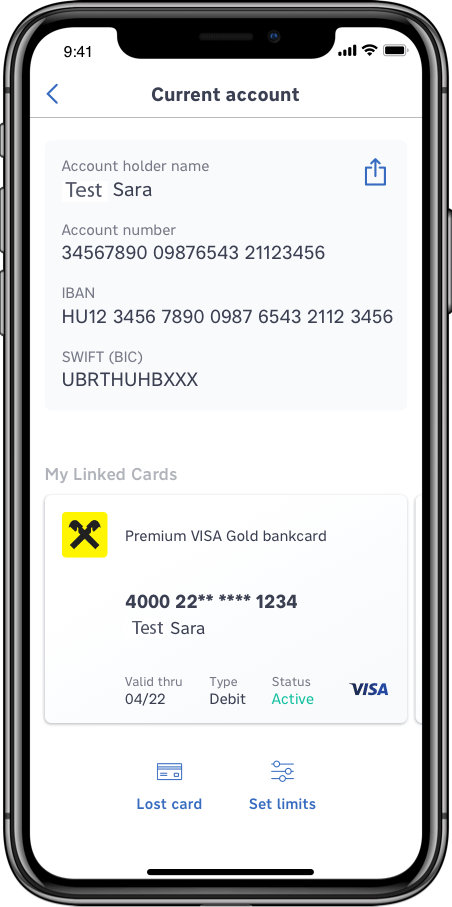 myRaiffeisen is evolving
We, at Raiffeisen, work constantly to bring new things to life and make your daily banking experience even better.
Everyday banking
View transaction history for all accounts as account owner or trustee
The transactions are grouped by category, time, amount in Lenses
Send money quickly, easily and safely with Payments in HUF and EUR from private or business accounts
View your credit cards and overdraft
You can create and delete Standing orders (only with single sign)
Get a special offer for exchange rates
Quick QR Payment and
Payment request with private and business accounts
Ease of use
View all your cards and accounts in one place
Share your bank account details with a few taps
View all your personal information in one place
Edit beneficiaries
Bank in Hungarian or English with our bilingual app
Authorize your DirektNet internet banking login and transactions
Safety & security
Sign-in securely with TouchID, Fingerprint Authentication or FaceID
Protect yourself by using Block card feature
Easily change your card limits whenever you want
Coming soon
Term deposit
Direct debit
How do you get myRaiffeisen?
myRaiffeisen is for existing private individual and business customers of Raiffeisen Bank
To register for myRaiffeisen, you will need:
an active current account or debit card in Raiffeisen Bank Hungary
valid credentials for DirektNet internet banking and mobile app service
a smartphone operating on Android 5.0 or iOS 11.0 or later
Registration is quick and easy! Download the app, log in with your internet banking credentials, activate the Mobile token (with PIN) and you are good to go!
Download myRaiffeisen now on iOS and Android.

For more details, take a look at our Business Conditions, Legal Terms, Terms and Conditions for Private Individuals, Premium Banking, Private Banking, Corporates, DirektNet user manual